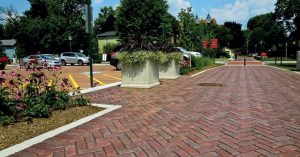 The landscape surrounding your premises gives the first impression, First Choice Landscaping is able to undertake all aspects of hard landscape services from Retaining Walls Installation and Repair,, Interlocking Installation and Repairs, Interlocking Restoration, Flag Stone Installation, Excavation Services, Water Drainage Problems, Swimming Pool Demolition & Fill Ins, Parking lines, raised beds, steps, paths, patios, entrances and parking areas – all are built to last. We are careful to lay proper foundations, and pay close attention to the finishing touches. Using guaranteed products from reputable manufacturers, we offer the widest choice of materials to achieve the maximum effect from any design. First Choice we will transform your site into a dynamic and welcoming location.
Our service is priced to be competitive in the market place yet not to compromise on the highest quality of landscape services we provide.
First Choice Landscaping is Scarborough, and all of Durham and Clarington Region's preferred choice for a diverse range one stop solution for all your Hard landscape services.
Your One Stop Solution for your  Ground Property Maintenance Provider Since 1995!
Contact us at: 416- 893-2553 / 905-922-7664

info@1stchoicelandscaping.ca