We specialize in Interlocking/Design and Interlocking Restoration on all levels since 1995. Due to our extensive experience, First Choice Landscaping can provide whatever outdoor services you desire. Our experienced design staff will bring your Interlocking and Landscaping dreams to life, all within a reasonable budget, and help develop your initial id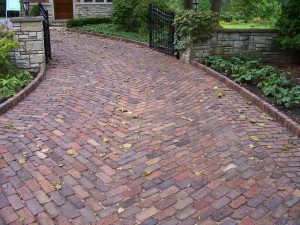 eas into a finished masterpiece. We offer the best interlocking installation and restoration service.
We are firmly committed to delighting our customers by exhibiting the highest degree of pride, honesty and integrity in all of the services that we provide. We are truly dedicated to providing solutions for our customer's complete Landscaping & Interlocking and construction needs. Through teamwork and dedication, we will always uphold our commitment to quality and service, never sacrifice the integrity of our work, to always ensure complete customer satisfaction.
Our goal is to provide all of our customers with superior value for the interlocking & landscaping service that they are receive. Our service is priced to be competitive in the market place yet not to compromise on the highest quality of interlocking and landscape services we provide. Landscaping will enhance your home and business during all seasons and for years to come. Landscaping your home helps to make better use of your space and transform your backyard into a relaxing oasis.
First Choice Landscaping, succeeds with our people, experience, our workmanship, reasonable rates, our products and our four year warranty!  First Choice Landscaping, Your Interlocking Paving Stone Experts! Contact us today for a free quote.
Contact us at: 416- 893-2553 / 905-922-7664

info@1stchoicelandscaping.ca